Are you having problems growing your email list? Well, you are not alone. I'm going to outline for you 3 reasons why your lead magnet isn't working, and how to fix it!
Growing an email list is one of the most common problems new bloggers have.
I had the same problem. I read every article I could, and watched every marketing video I could find.
What did I learn? Have an enticing lead magnet.
What's a lead magnet? It's a something that you giveaway in exchange for that person's email address.
You probably have heard that too, but it is one of the key components to building an email list.
I tried several different lead magnets. I attempted to give away free blog planner printable. My email list didn't grow.
I was ready to throw in the towel and say the hell with blogging and this damn email list, when it clicked.. It's 3 reasons why my lead magnet isn't helping my list grow.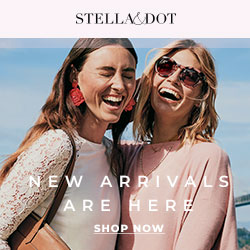 Is Your Lead Magnet Enticing?
Give away something someone really want, something of value, and not something that everyone else is giving away.
That thing for me was Free Stock Photos. I thought to myself you're already a photographer, and look how long it takes you to find the perfect photo to create a Pinterest graphic.
So I jumped on my computer and created a popup in my free Mailchimp account. Here's an example of my first popup I created.
I said to myself "hell yeah you're list is about to skyrocket" umm no it didn't. What was I doing wrong?
Here's the Problem
What I was doing wrong? My first problem was I was not telling my reader how it would benefit them. Some people need your assistance in telling them what they want and why.
So I switched thing up. I decided to make my opt in form more appealing. Here's one of my current opt in forms by Convertkit.
I made my second offer more enticing. Instead of just saying "Sign up for Free Stock Photos"
I used the words "beautiful" and "great". I also told my readers how getting free beautiful photos would benefit them…"for content creation"
Now if you're a blogger and read the phrase "great for content creation" you might say "oh yeah I do need that let me opt in.
Know Your Audience
In order to describe to your reader how your lead magnet will benefit them, you have to know "WHO" your audience is.
If a majority of your readers are guys I doubt they would care about having a pink printable blog planner.
But one the other hand if a majority of your readers are mom bloggers, then a pink printable blog planner would be a hit.
Lack of Exposure
I know this may sound like a no brainer. But if you don't have enough traffic that could be one issue to not receiving email subscribers.
So what should you do?
Create a sponsored post (paid advertisement) on Pinterest offering your lead magnet.
Use my Pinterest Recipe for Success to Skyrocket your Blog Traffic
Promote your lead magnet through your social media channels.
Include a link for your lead magnet signup form in your blog post.
Final Thought
Creating an email list will take time, but continue to generate good content. If you use my link you can try ConvertKit out for FREE for two weeks.
You will be able to create an opt-in form and a landing page to assist you in making your lead magnet offer more enticing.