If you're new to blogging or online marketing, you've probably heard how important it is to create an effective lead magnets. But what everyone doesn't tell you is how grueling the process of trying to get people to subscribe to your email list can be.
That is why I'm going to give you 35 ideas for irresistible lead magnets that will be sure to help you transform your website visitors into sign-ups.
What is a lead magnet? An incentive that digital marketers offer to potential buyers in exchange for their email address, or other contact information.
Components of an Effective Lead Magnet
Often times, digital marketers complain of their lead magnet not being effective. Although you may be offering something for free, it might not be considered valuable to your reader.
For instance, if you are a food blogger, and then you suddenly offer a free coupon to jiffy lube for signing up to your email list. I guarantee you will have a low conversion rate of email sign-ups. Because that jiffy lube coupon probably won't be considered valuable to the reader.
This is an example of a lead magnet that is not effective. It does not provide the reader with any value. Why should they sign up for the free webinar?
What makes a great lead magnet?
Here's an example of a good lead magnet. It provides value to the reader. Basically, it tells the reader, here is what I can offer you for signing up for my webinar. And here is what you can achieve by opting in for my email marketing campaigns.
When you create a lead magnet, ensure they have these 4 components.
Helping your customer solve a problem. If you are a fitness blogger, a successful lead magnet might be something that contains a workout routine.
Friendly Design– Creating a lead magnet that has an appealing design is just as important as solving a problem. Customers want something attractive.
Instant Gratification– We live in a culture that has a brief attention span. If a potential customer visits your site and sign up for your email list, in exchange for a product or service…
They don't want to wait a long time before they receive it. Make sure to deliver the goods as swiftly as possible.
Clear Call to Action- The call to action button helps customers know how to access the product or file. You want to tell your reader what you want them to do. (e.g., Click Here, Download Now)
Types Of Effective Lead Magnets
Entertainment
Everyone loves celebrities and having fun, right? Which is why entertainment lead magnets are great for lead generating.
Quizzes
Giveaways
Surveys
Comic Strip
E-Mail Challenge
Here's how I gained 127 subscribers in one week!
Educational Lead Magnet
Educational magnets are great for establishing yourself as an expert in your niche. And increasing your email sign up conversion rate.
ebooks
Tutorials
Webinar
how to guide
pdf download
infographic
newsletter
roundup
resource library
email course
free coaching session
Not feeling any of these? But wait there's more!
Funnel Lead Magnets
Ok, so these lead magnets are great for potential buyers who are browsing your goods, but haven't committed yet. What better way to keep in touch, than with a lead magnet at the bottom of your funnel page.
Live Webinar
Free Trial
Coupon
Early Bird Discount
Free Consultation
Waiting List
Free Shipping
Catalog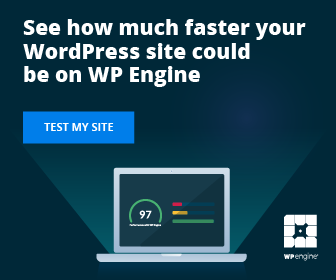 Check out "3 Reasons why Your Lead Magnet isn't working"
Popular Lead Magnets
Want to stick with the most popular lead magnets to build your email list? Here's the most common lead magnets, used in online marketing.
Checklist
Planner
Printable
Cheatsheet
Swipe File
Calculator
Generator
Spreadsheet
Recipes
You have this great lead magnet, but how will you collect their email addresses? You will need a lead plug in generation tool.
Why do you need a lead plug in generation tool?
A simple opt in form on your page is not going to be very effective. Without a lead generation plugin, 70-90% of people visiting your website today will never come back again. 
But don't be discouraged. You can turn those numbers around by using Hello Bar.
In addition to Hello Bar being a lead generation plugin, it is also a complete conversion optimization software that helps you skyrocket your email list, sales and revenue.
I love Hello Bar because you are able to use A/B testing, to see which lead magnet is the most effective for your site.
Which is great because you can set multiple conditions for targeting. For instance you might only want to show a recipe lead magnet to those who access your site from a mobile device. And cheat sheet lead magnets to desktop users.
Click Here to Sign Up for Your FREE account with Hello Bar…Available through my link only.
Final Thoughts
I hope my list of tantalizing lead magnets, will help you to build your email list. Growing your email list is never easy, but it's definitely worth the work.