You have tried every possible strategy to help you make money with affiliate marketing and you still can't seem to make any money. Yes, I have been there myself. But don't lose hope I'm going to give you 5 affiliate marketing tips to help you make your first sale.
This post contains affiliate links and I will receive a small commission for purchases made via my link.
What is affiliate marketing? The process of earning a commission by promoting a product.
Why should you be an affiliate marketer? It's an incredibly great way to monetize your blog or create a passive income. You can literally make money while you're sleeping with affiliate marketing.
Strategy
With almost anything you do in blogging, you need to have a content marketing strategy. Affiliate Marketing is no different. When I first started with affiliate marketing I was placing links everywhere. I mean everywhere. It was just ridiculous. I didn't know what the hell I was doing, all I wanted people to buy the products.
After months of joining different affiliate marketing programs, I joined Tailwind's affiliate network and made $4.06
Now that I have a successful affiliate marketing strategy, I make close to 5,000 a month using various affiliate programs. You will have to decide what is the correct strategy for your target audience. But these are a few tips, that will lay the foundation for your strategy.
Suggested Reading Don't Miss Out on the Best 50 High Paying Affiliate Programs of 2019
Know Your Audience
What kind of products do you think your audience will need? If you're a mom blogger, then affiliate programs geared towards children products or services such as Build-a-Bear or ABCMouse would be a great affiliate program for you.
You are ten times more likely to generate a sale through an affiliate link for ABCMouse than a fitness blogger. Because a reader of fitness blogger probably isn't interested in a kid's program. They would likely be more interested in fitness products.
Knowing your audience will help to increase your affiliate marketing conversion rates.
Don't Sale
Another huge mistake I made as a new affiliate marketer. I wrote a blog strictly for the purpose of selling this one particular item. My bounce rate skyrocketed, and I did not generate any income from that blog post. It was a huge waste of my time, for me and my readers.
Why? Because people do not like to be sold. All it does is turns them away from your blog. Instead of selling, identify a problem your readers have, identify the solution, then make a product suggestion. Then allow your readers to decide if they want it. When you use this method the sales will come rolling in.
Build an Email List
Building an email list is one of the most crucial aspects of making money online. Your email list your followers will be the ones who make the most purchases via your link. They will purchase the products you recommend because they trust your judgment.
Some email marketing providers do not allow affiliate links in emails. One company that I know for sure that does allow it is ConvertKit.
Don't represent products you haven't used
Don't offer your audience a product just because of high commission rates. If it's something you have not used, do not recommend it. This will hurt you in the long run. As I stated before your followers, will make purchases because they trust your judgment. As a rule of thumb with affiliate marketing, if it's not a product you would use or recommend to your bestie, then don't advertise it.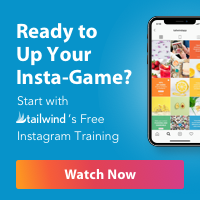 Use a Link Tracker
To help you determine if your strategy is effective. Use tools such as ThirstyAffiliates (it's FREE) to help you track how your audience is engaging with your affiliate links. This will help you determine which products seem to be a crowd favorite but requires a little bit more explanation or exposure.
Final Thoughts
Affiliate marketing is something that requires a strategy and a bit of creativity. If you want to generate income from affiliate marketing, a good rule of thumb is to advertise your affiliate products via social media, your blog post, and via email.
Leave me a reply below and let me know what's your biggest frustration with affiliate marketing.