If you're a blogger or small business owner, I'm sure you have heard how Pinterest can drive organic traffic to your website. But what nobody tells you ( for free) is the proven and tried tips that you really need to drive traffic to your new blog.
However, keep reading, and I'm going to give you the best Pinterest tips on conquering the Pinterest algorithm.
Within the last couple of months, I have seen so many bloggers myself included, complaining and freaking out about the drop in their page views due to the change in the Pinterest algorithm.
This is why I became determined to find out what I could do to stop the drastic declining fluctuation in my Pinterest traffic.
If you're not new to Pinterest, scroll down to the bottom and watch the video. It will answer many of your burning questions about Pinterest!
Related Content– Create The Best Pinterest Images 3 Things You Need to Know
Board Audits
I made drastic changes to my Pinterest account. Because, I figured what harm could it possibly cause, I already wasn't getting a ton of traffic anymore.
I went through my boards and removed low-quality pins. In my opinion, I consider low-quality pins, that do not meet certain requirements.
Pins that are not vertical
Not the recommended 1;1 aspect ratio which is recommended by Pinterest
Does not have a certain number of repins
I also went through and updated my board descriptions to ensure I was using the best keywords that would help my boards be found.
To find the proper keywords I did a search on Pinterest, to find which keywords were populated when I used different topics.
I used a majority of the keywords that were populated in sentence form, so they would make sense.
"This board has the best bloggers to follow for beginners, as well as tips to help you make money blogging."
After I corrected my board descriptions, I then checked to verify I had my boards categorized correctly. Having the board set up properly also helps to increase the likelihood of your boards being shown at the top of the search results.
Suggested Reading: 6 Steps to Go Viral in Pinterest
Pin Audit
Pinterest shows the best quality pins in their "new pins feeds," as well as the pins from the people you are following.
So how can you create the best high-quality pins? Create a few variations of pins for the same blog post, and see which one resonates the most with Pinterest users.
If you already have a few pins that you have created. Use your Pinterest analytics or Tailwind Analytics to see which designs have performed the best for you in the past.
"99 Problems But Pinterest Won't Be One"
Click Here to Purchase My Best Selling Pinterest Ebook!
Many proclaimed Pinterest experts claim lighter colored pins work better.
So play around with your pin designs to see which one works better for your target audience.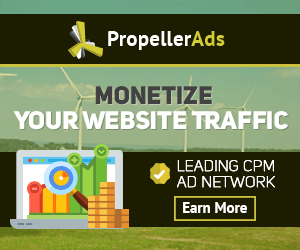 Pin Descriptions
When creating pins, don't get caught up in creating the "prettiest pin mode, like I did, and end up creating a lackluster pin description.
My pin descriptions were lacking, and they were boring. They did not scream, "I'm interesting, click me"
So with that being said, I forgive you, if you saw one of my pins, but didn't click through to my blog.
Instead make sure to create a pin description that has the right keywords, to get your pins more exposure and more repins.
To do this, you can once again, you can perform a search on Pinterest, and see which topics are generated.
You can also use the Pinterest keyword tool to help you create the best descriptions for your pins.
Pinning Schedule Using Google Analytics
The time, that you post on Pinterest is just as important as your pin descriptions.
So how do you know the best time to post on Pinterest? To find out the best time to post, for your followers, you can use Google Analytics.
This will show you the times that your audience is engaged with your content. Here's how to find it.
After you log into your Google Analytics account, go to the custom report tab
Once you have clicked Custom Reports, you can create a TITLE for your Report.
You will then go to the Metric Group Tab, and click on add Metric and choose the category PageViews
After completing the Metric Group, Scroll down to the Dimension Drilldowns and pick the SOURCE category for the first box, and HOUR category for the second box.
Click the SAVE button, and you will then see a list of your top traffic referrers. Choose Pinterest from the list.
After you click on Pinterest, you will then see the top times' visitors are on your site, from Pinterest.
And this my friend is a great way to determine when you should be pinning!
What You Need to Know About Pinterest's Visual Search Tool
Pinning to Top Boards
After you have pinned to a board that is dedicated strictly to your blog post. You will want to pin to boards that have the highest engagement rates.
For this Pinterest tip, it's a good idea to use your analytics from your TailWind dashboard to determine your top-performing board.
Limit the Amount of Group Boards You Join
Now, I know everyone is on the fence lately about group boards. In my experience, group boards do not bring tons of traffic.
Sometimes, it seems as if group boards have become a dumping field for pins, with no repining from the boards occurring.
Need more help with Pinterest? Enroll in Pinterest for New Bloggers The Premium Edition.
Join More Tribes
This may sound like common sense Pinterest Tips, but it's not. The more tribes you are a member of, the more places you can submit your pins. Tribes can help tremendously to get more eyes on your pins.
Yes, it may cost a little more to join the Plus Plan, but when you think about the amount of money you can make blogging, it's a drop in the bucket.
Take advantage of a $15 credit towards any Tailwind when you use my link!
Create Fresh Content
Pinterest absolutely loves fresh content friends! So to get in their good graces, you need to consistently push out new content.
According to Pinterest's Head of Product Marketing fresh content isn't just considered new blog post. It's also new pin graphics. Or a new pin that you shared from someone's website.
Oh, make sure you pin, this before you leave too, please!
Check out the interview below between TailWind's Alisa Meredith and Pinterest's Head of Product Management from Pinterest!!
Final Thoughts
Pinterest requires a lot of work if you want to see a study flow of traffic. But remember, anything worth having takes time and hard work.
Use these proven and tried Pinterest tips to create a killer Pinterest traffic strategy to drive traffic to your site, and you will be good to go.
Let me know below some of your favorite Pinterest tips.