Is writer's block preventing you from creating a new blog post? No worries! I got you, my friend. I'm going to run down some of the top lifestyle blog post ideas, photography blog post ideas, fashion blog post ideas, and mom blog post ideas.
So no matter what blogging niche you are in, I have tons of blog post ideas to help you start back writing!
Want to Start a LifeStyle Blog? Here's How
Fashion Blog Ideas
The Best Women's Plus -Size Fashion Ideas
Best Stores For the Plus-Size Woman
Thrift Store Fashion Finds
Hottest Fashion Trends of 2020
Must have Skirts of 2020
How to Dress Up any Outfit
The Ultimate Wardrobe Finds for The Busy Mom
Land Your Dream Job with This Business Attire
Fashionable Finds for the Frugal Shopper

Fashion for Women Over 60
The Cutest Fashion Tops of the Year
Hottest Maxi Dresses of The Year
What to Wear to Look Slimmer
Fashion Do's and Don'ts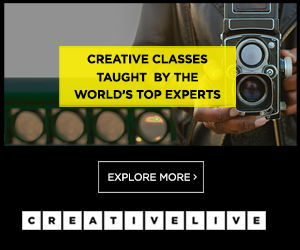 Build a Successful Creative Blog Course at CreativeLive
The Best Comfortable Shoes for Summer
Must-Have Outerwear
The Hottest Accessories of the Year
How to Be Fashion Forward while Pregnant
6 Wedding Outfit Ideas
Mom Bloggers
How to Protect Your Child from Covid19
The Best Breast Pumps for the Expectant Mom
How to Homeschool Your Child
Staying Sane During Quarantine
Conquering Temper Tantrums
It's Ok Not to Be MomPerfect
How to Make Time for Yourself
30 Quick Dinner Ideas for the Picky Eater
20 Facebook Groups for Moms
How to Balance Being a Working Mom and Wife
Best Vacation Spots for Families
Ideas for Eliminating Debt
10 Things Nobody tells you About Motherhoods
How to Get Back your Pre-Mom Body
Best Dating Sites for Single Moms
Getting Back on the Dating Scene After A Divorce
10 Fun Spots for Moms
Going Back to School As a Working Mom
LifeStyle
How to Reach Your Goals
A Day in Your Shoes
How to Be Inspired
The Best Fitness Routine
Your Amazing Adventure
11 Ways to Becoming Organized
The Best Casual Dating Apps
The Most Romantic Date
How to Fall in Love in 30 days
The Best Motivational Quotes of 2020
What to Wear to a Kid's Party
What Not to Wear to a Wedding
Opinion Post
The World We Live in From A Blogger's View
My Views on Marriage
The Most Romantic Flicks of All Time
The Worst Comedy Shows
7 Quick Recipes for the Bachelorette
If I Was a Celebrity, I Would Be…
The Gift of Self Reflection
The Best Bed and Breakfast Spots in the U.S.
Photography
How to Find the Best Affordable Lens
What is the Best Camera for Wedding Photography
How to Land Your First Wedding Gig
The Ultimate Lens Guide for the Amateur Photographer
Is Lifestyle Photography Right for You
How to Start a Photography Business
How to Pose a Family of Four
The Best Guide to Maternity Photos
How to Price Your Sessions
The Best Method to Making a Profit Your First Year in Business
How to Create a Wedding Photography Contract
The Best Lens for Nigh Photography
The Best Lens for Architectural Photography
Can You Make Money Doing Real Estate Photography
The Best Facebook Groups for Photographers
How to Build a Photography Website in Minutes
Where to Advertise Your Photography
How to Become a Celebrity Photographer
The Most Famous Photographers
How to Protect Your Photography Equipment
Final Thoughts
Thinking of blog post ideas isn't always easy, especially as a new blogger. This is why I hope these potential blog post topics will help you get back in the groove of things. Leave a comment below and let me know what you think.