Looking to create a photography blog?
Keeping reading and I will tell you step by step how to create a profitable photography blog. I'm a professional photographer myself, and I made my first blog to help improve my photography website search engine optimization. (SEO)
If you are a photographer, having a photography blog will definitely help with your marketing efforts and your overall branding. But let's get back to creating your profitable photography blog.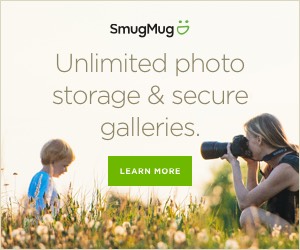 How to Create a Photography Blog
The first step to creating your photography blog is to set up your domain name with a hosting company. I currently use Bluehost for my hosting company. They have affordable plans for those who do not want to shell out a lot of cash, in addition to excellent customer service.
After purchasing your plan from Bluehost, you will then pick your domain name. As a photographer, you will want to think of a great catchy title that will draw the attention of potential readers.
And don't worry if you're worried about how to blog, there are plenty of free courses such as Blogger's Fast Track that will guide you on the path to skyrocketing your blog traffic. There are also tons of other free resources and tools for bloggers.
Once you have secured your domain and hosting service, it's time to start blogging!
Related Content– This is How to Write an Awesome Blog Post
Create a Plan to Generate Income
To help you get started, I composed a list of photography blog topics just for you, as well as a free list of resources and tools that every blogger will need regardless of their blogging niche.
Related Content- 37 Creative Instagram Photography Names
Before you can create a profitable photography blog, you must decide how will monetize your blog. Do you want to sell digital goods on your site, or would you like to focus more on affiliate marketing?
Related Content; The Best 50 Affiliate Programs for New Bloggers
Most new bloggers actually monetize their blogs by doing both. I would recommend taking a course on blog monetization to help you create a sound strategy for generating income from your new blog.
Enroll in Blogging for New Bloggers
Courses such as Blog Monetization will help you get off to the right track and started making money online quickly.
Final Thoughts
Starting a profitable photography blog can be very exciting. Make sure to check out the resources mentioned in this post to assist you on your blogging journey. I also would like to invite you to my Facebook group for bloggers as a way to help you promote your new blog and network with other bloggers.