For us bloggers, finding the right images for your blog post can become a daunting task. I know some bloggers who spend hundreds of dollars a year on images for their blogs.
Don't get me wrong, it is great to have beautiful images on your blog. Not only is it aesthetically appealing, but it also helps to capture your audience's attention which results in more shares, and ultimately more traffic. In addition, creating your own photos helps to increase originality.
However, I'm all about DIY, and saving a few bucks. That is why I now create my own blog and social media images. Now, I do have a strong background in photography, but I'm going to tell you the tools you will need to create your own beautiful photos.
Related Content-
The Most Chic Instagram Props to Increase Likes and Following
How to Become and Earn Money as an Instagram Influencer
How to Make Your Own Beautiful Images
Props
The first thing you will need to do is grab yourself a few props. These props can be something that you have laying around the house. Most blog images contain things such as coffee mugs, cell phones, computers, and cosmetic items such as lipsticks.
If you don't have any props you can always grab a few items from my favorite store Target, or order some props from Amazon. Both options will work perfectly.
Double Your Followers with Creative Marketing Course at CreativeLive
I personally purchased a few items from the clearance section of stores like Hobby Lobby, Joann's and Target.
Proper Lighting
For food bloggers, you definitely want to make your images as appealing as possible. Most people know that lighting is everything when taking pictures. Which is why you will need adequate lighting equipment. But you don't have to break the bank for it. Amazon has some lighting kits that cost as low as $49.00 that works wonder.
Related Content; 5 Must Read Tips for An Amazing Blogger PhotoShoot
If your blog images will consist of mostly selfies, then a great ring light will work just as well!
Camera.
You will also want to purchase a DSLR camera, these cameras or long-lasting, and are easy to transport. Trust me it will become your best friend. Having your own camera will also allow you to take images on the go, and store them for future projects.
Related Content- 37 Creative and Cool Photography Names for Instagram
So if you read this, and you're thinking no Ash, I'll prefer to purchase images for my blog post, then here are some great sites that have beautiful photos.
Best Sites for Beautiful Blog Post Images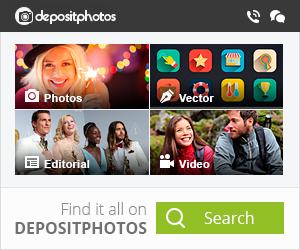 Before You Go
Visual stimulation is a major part of online marketing. To ensure your blog isn't mediocre and stands apart from the crowd, I definitely suggest having AH-mazing images. Let me know below what do you do for blog photos!