Hey there! Do you want to learn how to install a WordPress Theme?
I'm sure you have probably ran across some websites and was like "oh wow this is nice" …I know right! Well I use to have website envy too, but I didn't have loads of cash to shell out for a graphic designer.
So I went and did my research, and found out about WordPress Themes that can install YOURSELF and have a beautiful website. Alright now, don't start saying, but I'm not tech savy. Guess what you don't have to be.
And not to mention, I'm going to show you step by step how to install a theme and where to buy them from! I'm awesome right!
Ok so I'm going to assume you already have a domain, but if you don't or if you want to change your domain, I got you covered.
Website Hosting Compatible with WordPress Themes
My website actually runs on Bluehost and they have amazing tech support and it's only 3.95 a month! Say what! Yep 3.95 a month. plus they have excellent security features to ensure your website's security. If you are looking to make a change from your current web hosting company, definitely give Bluehost a try. They can help you transfer your domain over to them.
If you are starting from scratch and need a web hosting company, I highly recommend Bluehost. Here's step by step instructions to help you get setup.
THIS ARTICLE CONTAINS AFFILIATE LINKS AND I WILL GET PAID A COMMISSION IF YOUR PURCHASE FROM THE SITE. HOWEVER, I WILL NEVER RECOMMEND ANYTHING THAT IS NOT A GREAT PRODUCT FOR MY READERS
Purchase a WordPress Theme
The theme I'm going to show you how to upload today, is one I purchased from BluChic awhile ago. BluChic has some amazing themes for female entrepreneurs. BluChic prices for their themes start around $79.00. Another reason why I love their templates is because they are responsive and mobile friendly. Oh and because you can purchase landing pages, for a one time fee, instead of paying monthly.
Have you ever tried to setup a website on Squarespace or Wix,? Well I'm sure you know how annoying it is, to try and get your site to look nice on both desktop and mobile.
If you are someone who likes to change the look of your website a lot. Then Elegant Themes is the company for you. Elegant Themes is a very popular WordPress theme company as well. One thing I love about Elegant Themes is you can pay one flat rate of about 89.00 a year, and get access to over 80 plus WordPress themes! Plus you also get access to plug ins. Now that's a deal you don't want to let pass you by!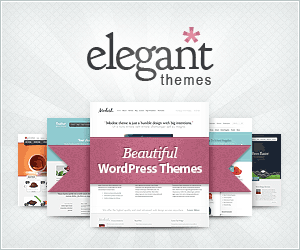 Installing Your Theme
Alright, now that you know some of the best options let's get to installing.
As I stated before I use Bluehost, so these are the steps on how to install a WordPress theme using BlueHost. Don't worry if you are using another domain hosting services, your WordPress dashboard should still be similar to mine.
First step, we are going to go the Appearance tab on the WordPress dashboard.
Once you click on Appearance, you will then see more options. Click on Themes.
After clicking on the Themes Tab, you should now see the Upload Button.
We're almost finished, you want to then click Upload Theme.
Now it's time to upload your theme you purchased. Make sure to upload the zip file version of your theme.
Alright! You're set. Go ahead and personalize your theme, and start captivating your audience, with your beautiful website.
Leave me a comment, and let me know how it went for you!