Have you been searching for ideas to monetize your blog? Here are some of the most profitable digital products to sell online.
The benefits of creating your own profitable digital products
Creating digital products to sell on Etsy is also great because you can create digital products from home.
Selling and creating high-quality digital products could manifest into a six-figure online business if you have a sound digital marketing strategy.
Types of digital products you can sell
Online Courses is a great way to make money blogging.
To create an online course, think of a topic that you are an expert in. This could be a topic that you have written multiple blog posts on. You can use platforms such as Teachable to host your course on. In fact, most successful bloggers use teachable to launch their online courses.
Combine and update your old blog post, add additional information, and few bonuses for your potential customers, and voila, you are now ready to launch your own online course.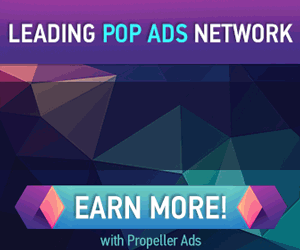 Printables
A printable list is fun to create and sell online. Also, creating printable requires minimal upfront costs. Here are a few different kinds of printables you can make;
Recipes
Cheat Sheets
Reference List
Lesson Plans
Planners
You can use software such as Canva, Powerpoint, or Google slides to help you create beautiful printables. Sites such as Ivory Mix also offers templates that can help you create gorgeous printables and ebooks.
Stock Photos
If you are pretty good with photography, then stock photos is a digital product that can be sold online.
Bloggers and other online marketers are always looking for beautiful images to help with their content marketing strategies.
Ebooks
Did you know you can create an Ebook and sell it online? Creating an ebook on a popular topic can result in you earning tons of money online.
Plus, you don't have to worry about distribution. Simply sell it your own digital good store.
Graphic Design Elements
Do you know how to make logos, social media templates, creative fonts, or photoshop brushes? You can create a seller account via Fiverr to sell your services to thousands of business owners and bloggers.
Ways to Sell Your Digital Assets
SendOwl is a platform that enables you to sell your digital products online. SendOwl is very easy to use, and you can embed it on your website or blog in a matter of minutes.
When you use SendOwl, the payment is collected on your behalf, and the digital goods are delivered instantly to the customer.
SendOwl also allows you to create memberships for your digital products. In addition, you can create a digital product affiliate program to help increase your revenue.

Final Thoughts
If you want to make some extra money or even monetize your blog, creating and selling digital products is the best option.
Leave a comment below and let me know what kind of digital product you are thinking about launching.