You're interested in how to become a professional blogger, but you're wondering, can I really have a career as a blogger, and generate enough income. The answer is YES, my friend, and I will provide you with the roadmap to becoming a successful blogger and how to start making money from your blog
I started my journey as a blog professional more than a year ago, and since then, I have started another blog and made a full-time income from being a blogger. If you are ready to make more income, continue reading.
Proper Blog Setup
The first step to becoming a professional blogger is choosing your blogging niche. Some of the most profitable blogging niches are parenting health and lifestyle blogs.
However, don't choose a blogging niche that you won't enjoy writing about. Choose something that you will be content writing about in the long term.
Once you have chosen your niche, it's time to pick a domain name. Most people select Bluehost when starting a blog.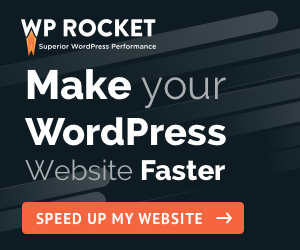 Bluehost is also an excellent web hosting company because it supports the growing need for building a blog.
After choosing your web hosting and your niche, it's time for you to pick a name for your blog.
Social Media
After you have the proper blog setup in place, it's time to create social media accounts strictly for your personal blog. One of the mistakes I see so many new bloggers make is not correctly branding themselves.
Professional bloggers are their essentially online marketers. This is why it's important that whichever direction you choose to take your blog, create a strong social media following behind you.
Join my Fb Group Blogging Boss Chics to learn more about blogging professionally, promoting your blog, and networking with other professional and new bloggers.
Creating Content
When I first played around with the idea of becoming a professional blogger, I had no clue how to compose blog posts, or how I would earn money from blogging.
I just knew I wanted to work from home, and that blogging would extend me that opportunity.
Learn to create a content strategy that would bring in to bring traffic to your blog. The more traffic a blog has the more money you can make.
But there is one more thing, you should remember when creating content for your target audience, is "what's in it for them."
If you're not creating content that will help your readers or solving a problem for your readers you probably won't make much money blogging.
Building an Email List
Growing and nurturing your email list will transform you from a hobbyist blogger to a professional blogger.
Why are email list so important? Your email list belongs to you unlike your social media following.
Your email list, is also a way to make money. If you're launching a new product, wouldn't it be great to email a few thousand people, and make a few sales?
However, all email marketing companies are not created equal. Most professional bloggers use ConvertKit because of the many features it offers.
Monetizing Your Blog
This one question people always ask is "how do bloggers make money blogging?"
The most successful professional bloggers use several methods to monetize their blogs.
There are several ways, in which you can do to make monetize your blog. One of which is affiliate marketing. This is the method by which many bloggers make money.
To become an affiliate marketer you would need to first join an affiliate program. Here's a few blog post to teach more about affiliate marketing.
You can also use ads to make money. There are programs such as Google Adsense that pay bloggers, for running ads on their site.
In addition to ads, and affiliate marketing, you also have the creation of selling your own digital or physical products.
Driving Traffic to Your Site
What is the point of running a blog, if you don't have traffic. Which is why learning all you can about search engine optimization is important. Or you can use tools like SEO tools like SemRush.
Another way many bloggers drive traffic to their websites is by using Pinterest. Pinterest is a visual search engine that can send tons of traffic your way if you are utilizing it correctly.
Final Thoughts
To become a professional blogger is no easy task. But if you're able to stick to it and grind it out, the reward is plentiful.
The ability to work from home, and make be your own boss is just a few of the perks of being a blogger.
If you're interested in becoming a professional blogger, drop me a line below.