Are you trying to decide whether or not you want to purchase a WordPress Theme for your website? Well look no further, I have listed the top 3 theme marketplaces that offer beautiful high-quality themes for WordPress.
Looking for a mobile-friendly website, that is easy to customize? BluChic has the premium WordPress theme for you!
This page contains affiliate links, I will receive a commission for purchases made via my link.
Take a look at a few of their top WordPress themes for 2019.
Here's a few of the features of with BluChic Premium WordPress Themes
Responsive Sites- Will Work on any device. E.g. Mobile Tablet or Desktop
14 Themes to Choose From
SEO Friendly
Themes specifically for bloggers, service-based business owners, online shop owners
offers 24-hour installation services
All themes are just $79.00
Also, offer landing pages for a one time fee of $109, and social media templates for $49.00 and Opt-In templates for $49.00
Can be used on WordPress.com Business Plan
Offer Technical Support
Product is delivered as a download
DIY Install
Can be used on more than one site
Compatible with ConvertKit and MailChimp
WooCommerce Ready
Social Media Icons
Translation Ready you can easily translate your theme into your language.
Product Takeaway
I think the BluChic Themes are gorgeous and are easy to install. I recently had an issue with a landing page template I purchased and I contacted BluChic customer service.
They responded in less than two hours on a Saturday!!! Another slam dunk for BluChic is their landing page has a one time fee. Unlike other companies that want you to pay a monthly fee to use landing templates.
Which theme is best for your website? Quiz
Elegant WordPress Themes
Elegant Theme another great premium WordPress theme marketplace. Tons of bloggers and online marketers purchase their plugins and themes from elegant themes.
If cost is one of the main determining factors of where to buy a premium WordPress theme, then you will definitely love Elegant Themes.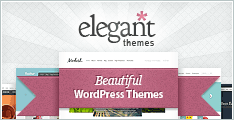 Features of Elegant Themes Web Designs
87 Themes to chose from
SEO Friendly
2 plans -$89.00 yearly access or lifetime Access for $249.00
The Divi Website Builder Plug-In
Bloom Opt-in Plug-In
Monarch Social Media Sharing Plug-In
Dedicated Helpline for Customer Support
Compatible with AWeber and MailChimp
Great for non-tech savvy individuals
Trusted by over 400,000 users worldwide
Product Takeaway
Elegant Themes is a very affordable option. With 87 themes for $89.00 per year, you're only paying about a dollar per theme. Because you will have access to multiple themes you can change your website design as often as you desire.
Restored 316 Themes
Features
16 WordPress Themes
$75.00 Price Tag
Responsive Site- Will Work on any device. E.g. Mobile Tablet or Desktop
Strategically placed newsletter signups
Woo Commerce Ready
Automatic PlugIn Install- Once you install your theme, the necessary plugins will automatically install as well.
Compatible with ConvertKit
Custom Instagram Page Template
Offers Install Services
Step by Step Instructions and Support
Compatible with WordPress plugins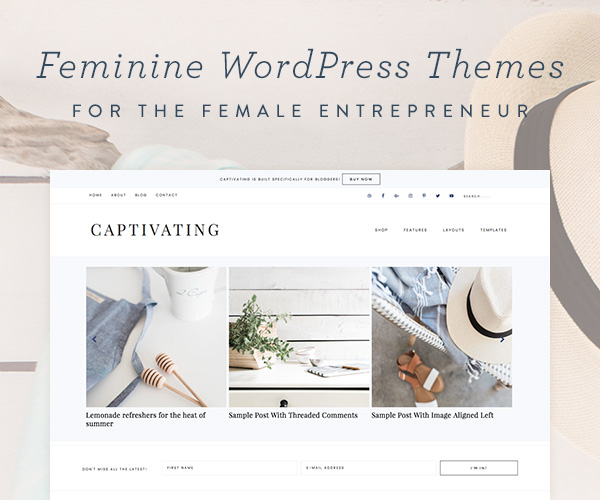 Product Takeaway
Restored316 WordPress themes are beautiful and customizable to fit your brand. The Genesis Framework is required for the child themes and must be purchased separately. Genesis Framework provides a secure search-engine-optimized foundation for any smart WordPress Design.
Final Thoughts
Still on the fence about which theme to choose? Take the Quiz! To help you find the perfect WordPress theme for your business or blog. Click here to start.