If you are an active user on Instagram, you have probably heard about brand influencers. With influencer marketing no longer being limited to celebrity endorsements, there's no surprise that everyone is trying to get a piece of the pie.
Did you know that Nano -influencer (1,000 followers are less) earn 30,000–60,000 a year.
Generally micro-influencer (2,000 followers up to 50,000) can make 60,000–100,000 a year.
Let's dig into what exactly influencer marketing is.
What is Influencer Marketing?
Influencer marketing is defined as a form of product or service marketing in which focus is placed on influential people rather than the target market as a whole on social media.
Influencer marketing has grown to a 6 billion dollar industry. In fact, the power of influencers is dominating the advertising market.
Over 49 percent of consumers depending on influencer recommendations when making purchases.
The digital marketing institute reports that over 67% of marketers plan to increase their budgets within the next year on social media marketing, particularly Instagram.
Here's how you can generate income using your social media accounts or blog.
How much is an Instagram account worth with 10 thousand followers? Want to know how much your Instagram account is worth? You can check here using the Instagram influencer earnings calculator.
How to Become An Influencer
Companies love influencers who have a large number of followers with incredible engagement rates. Your engagement rate is the number of people who comment on your Instagram post and Instagram stories.
Therefore, the larger your audience, the more cash you can earn per brand collaboration. To check your engagement rate, sign up for a free Instagram business account.
To become a successful Instagram influencer, don't forget to post content regularly. This will help to increase your following.
Related Content– How to Increase Your Instagram Engagement to Grow Your Followers
In addition, you will also want to use the correct hashtags to help grow your account, and increase engagement for your instagram post.
I use TailWind, a social media marketing app, to help me grow my Instagram account. Tailwind will suggest up to 30 hashtags that you can use for your post. Tailwind also has a smartbio tool that allows me to drive traffic directly to a particular product or blog post.
In addition to your following, you want to have a visually appealing Instagram feed. If you noticed some of the top Instagram users on Instagram, have organized feeds.
It's easy to create a beautiful Instagram feed. You can purchase Instagram templates from sites such as CreativeMarket or get fabulous styled images for your post from sites as IvoryMix.
Loading Preview…
Powered by Creative Market
Choose your "go to platform"
Decide which platform you will use the most, to post your influencer campaigns. In fact, 93 percent of influencers use Instagram for their influencer marketing campaigns.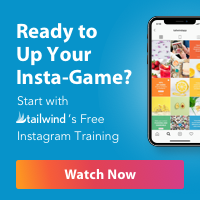 Create a Strategy
Develop a plan, on how you will create brand awareness, for your sponsored post. For example, will you use YouTube to help you reach your target audience?
Related Content–Get More Instagram Likes with these Amazing Props
Or will you hire a content creator, to help you capture your audience attention? Generally, the more strategic you are with your campaigns, the more income you can generate.
Here's a TailWind FREEBIE to Help You Schedule Your Content
Sign up for Influencer Marketing Platforms
An influencer marketing platform helps influencers simplify the process of working with brands. Influencer marketing companies will make available a list of brands that are seeking influencers.
Included with the list will be the compensation amount. Some companies will offer free products for influencers.
Other companies will ask you if you will receive free products instead of monetary payments.
If you're interested in getting paid to post on social media here is a list of influencer marketing programs.
Top 5 Influencer Marketing Programs
If you are ready to become an influencer and start making money here is a list of programs you can sign up for
Final Thoughts
Becoming an influencer marketer is a great way to create a passive income. To be successful have a clear plan on how you will approach influencer marketing.